Next Generation Safety Lockout Padlock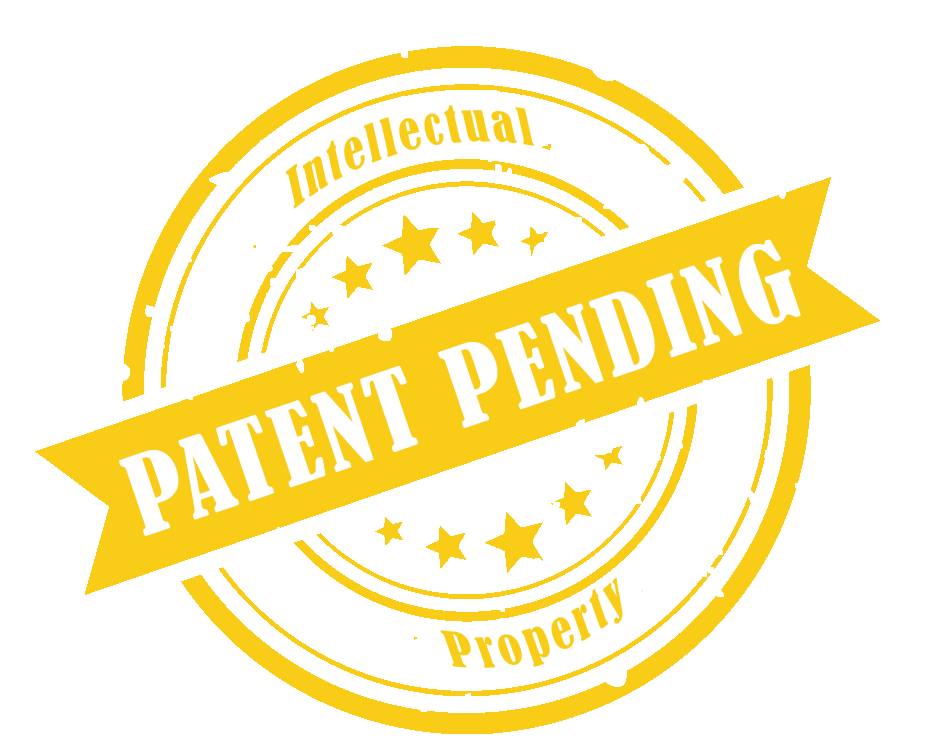 TEAM-LOK™ model TLH-3 padlock addresses a critical need during isolation of hazardous energy sources during maintenance, shutdowns and commissioning activities.
SAFETY
TEAM-LOK's unique patented design blocks access to the keyway when additional Primary TEAM-LOK's OR Secondary padlocks are inserted into any one or all apertures. The keyway can ONLY be accessed after removal of all secondary padlocks thereby ensuring Authorized Employee is the last person to remove the lock prior to re-energization.
SURETY
TEAM-LOK's patented design addresses a critical area defined in Permit To Work (PTW) procedures on lock insertion and removal sequence. Inadvertent removal of locks is eliminated ensuring total compliance to safety procedures during energy isolation programs.
SECURITY
TEAM-LOK's blocked keyway access defeats lock picking tools, Wires and Duplicate keys.
*Patents
Patent Nos. 298213, 298218, 298219, 298221, 298223, ZL20183013.

How does LOTO work in practice?
To lock out a machine, the nominated person responsible for the machine (which could be the operator or supervisor) places a multi-lock hasp on the source of hazardous energy and attaches their padlock and a tag (and a brief description of what the tag is for e.g. corresponding information about the task) to it. Anyone else working on the machine then attaches their own individual padlock (e.g. with the department and individual's name / colour coded department and individual's name etc.) to the hasp.
Before the machine can be re-energised, each person must remove their padlock in reverse sequence (the "cascade locking system"), until the only padlock remaining is the one belonging to the nominated person (who can be the operator in charge of preparing the machine for start-up). When the operator is satisfied the work is complete and the machine is safe to use, they remove their lock and the hasp.
The hasp ensures the machine cannot be switched on until all of the padlocks and the tag have been removed and the operator is happy to restart normal operation.
Courtesy
https://www.hsmemagazine.com/press-release/nebosh-knows-lockout-tagout/
CURRENT SCENARIO... SCISSOR HASPS
Procedural hierarchy not visible
Inadequate to designate the final authority for re-energization
Disconnect between 'procedural measures' & 'physical measures' – cannot ensure re-energization in the prescribed order
PTW's define procedural hierarchies for locking / unlocking of energy isolation points. The challenge has always been to convert this sequence into a physical and visible system of First In–Last Out & Last In–First Out (FILO / LIFO).
The traditional system of Group Locking involves Scissor Hasps with multi padlocking facility where all locks are equal without any distinct hierarchy of the locking and unlocking sequence.
Individual padlocks can be removed without supervision which can lead to unsafe act / condition.
TEAM-LOK™ is the ONLY Safety Lockout Padlock that converts a Procedural Hierarchy following the FILO / LIFO system of locking and unlocking.
TEAM-LOK's patented design allows 3 secondary padlocks OR multiples of Primary Team-Lok's (TLH-3) + secondary padlocks to be inserted into the attachment effectively blocking the key access of the Primary TEAM-LOK™ safety padlock.
This action ensures a proper locking and unlocking sequence in line with Lockout / Tagout procedures.
No Distinct Hierarchy
Visible Hierarchy
TEAM-LOK™ Model: TLH-3 design substitutes and often eliminates the use of Scissor Hasps for attaching multiple padlocks directly through uniquely designed attachment.
When plastic seals are used as secondary padlocks in conjunction with TEAM-LOK™, proof of tampering is easily established if the seal has been destroyed by un-authorized persons.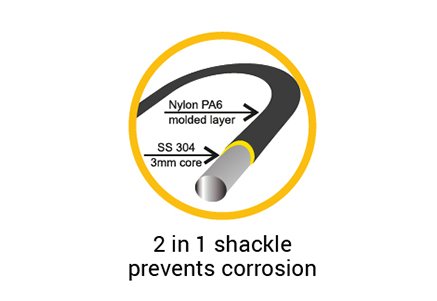 The newly launched DUO 2-in-1 non-conductive shackle is another first. Unlike normal plastic shackles which can be easily destroyed, TEAM-LOK's non-conductive shackle has an inner core of Stainless Steel 304 extruded with hardwearing Nylon PA66 with considerable resistance to high and low ambient temperatures* and many varieties of chemicals**.
TEAM-LOK's 5.0mm diameter shackle has higher cut resistance than ordinary plastic shackles of the same diameter, is totally Rust, Shock and Weatherproof and makes it ideal for smaller apertures vis-à-vis normal 6.4mm or 6.0mm shackles.
Ideal for use in both Mechanical & Electrical LOTO applications across all industry verticals including Oil & Gas, Utilities, Air & Sea Ports, Industry, Facilities Management and many more.
The DUO 2-in-1 shackle overcomes limitations posed by corrosion from plated steel and multi-diameter shackles, resulting in reduced padlock inventory and substantial savings on frequent replacements.
Product catalogs
Downloads
Download All